Product Liability Attorneys in Chicago
Holding Negligent Parties Accountable Legally & Financially
Did you know that product manufacturers and retailers have a legal responsibility to ensure that their products are safe for consumers? If a malfunctioning or unsafe product has injured you, you may have grounds to file a defective product claim.
Our Chicago product liability lawyers can help. We believe that when manufacturers are held responsible for their negligence, they are encouraged to take greater efforts to create and produce safe products. We have nearly 20 years of experience handling these types of cases, and we can help you seek compensation for your injuries. Schedule a free consultation with us today.
To make an appointment with one of our product liability lawyers in Chicago, call McHargue & Jones, LLC at (312) 487-2461.
We offer free consultations, so don't hesitate to get the help you need.
Different Kinds of Product Liability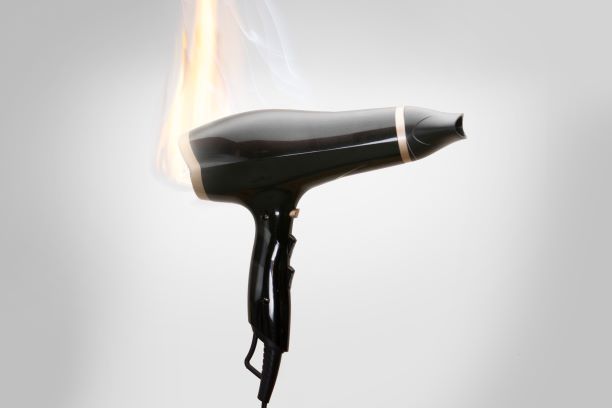 Defective product cases cover a wide range of situations. In addition to defective consumer products, such as kitchen appliances and children's toys, product liability also applies to products used in manufacturing and other commercial environments. For example, if you work in a factory, and a machine part fails, you may have grounds for a defective product case against the manufacturer of that machine part. Another situation in which you might seek compensation through a defective product suit is when a medical device fails.
With the help of a Chicago product liability attorney, you can seek compensation for:
Lost wages
Medical bills
Pain and suffering
Rehabilitation costs
Cases dealing with defective products can be complicated, but an experienced defective product lawyer can help. In addition to helping you determine who is responsible for your injury, a lawyer can represent your best interests in court.
What Would a Plaintiff Need to Prove to Bring a Product Liability Claim?
Product liability claims are slightly different from general personal injury claims in that you must be able to prove different things in order to have a case. In order to win a product liability claim, you will need to prove the following:
That the product was defective (there was a manufacturing error, a design defect, or a failure to warn about certain hazards when using the product)
You were using the product as it was intended to be used
You suffered an injury or loss
Your injury or loss were a result of using the defective product
Our team's goal is to help you prove each of the above points and secure the compensation that you deserve for your injuries. At the same time, you can help hold a company responsible for producing a dangerous product and help prevent others from experiencing the same injuries in the future.
You Are Our Top Priority
At McHargue & Jones, LLC, we know how stressful it is to deal with legal issues while you're also trying to heal and get back to work. In addition to your injuries, you may also be struggling with the stress of lost wages as a result of having to take time off of work for medical care. Our team of dedicated legal professionals is standing by to help. Our product liability lawyers in Chicago have nearly two decades of personal injury experience and can assist you today.
To work with a law office that makes you a priority, contact McHargue & Jones, LLC at (312) 487-2461. We offer Spanish-speaking services.