Workers' Comp Disability Benefits
Make Sure You're Being Fairly Paid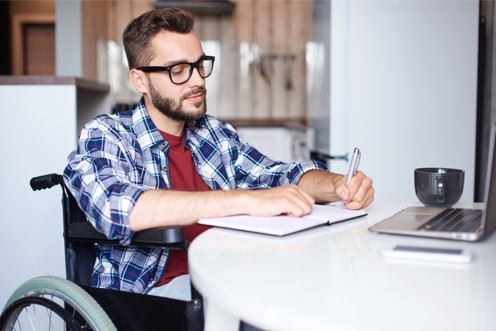 If you cannot return to work due to a disability you suffered while on the job, you could be eligible to receive disability benefits through workers' compensation. Most workers who are eligible for this benefit will receive temporary total disability (TTD) benefits, but there are other types. As a highly experienced team of workers' compensation attorneys, McHargue & Jones, LLC in Chicago can help you understand your right to disability benefits and what needs to be done to exercise that right after a workplace accident.
Throughout our practice history, we've been able to secure millions of dollars in settlements and awards for our clients, many of whom came to us for help with their workers' compensation cases. See what we can do for you by dialing (312) 487-2461 now.
On This Page:
Quality Representation in Chicago for Injured Workers
You deserve to be financially stable after suffering a workplace injury, which could mean getting full disability benefits. McHargue & Jones, LLC can help you ensure that you get the benefits you need, which could mean receiving a workers' compensation settlement to pay for everything at once. The details of your case will determine which avenue is the best to pursue. Talk to us soon about what is going on, so we can help you start down the right path.
Contact us now to speak with our workers' comp attorneys.