Chicago Construction Accident Lawyers
We Have Recovered Millions of Dollars on Behalf of Our Clients
Due to the frequent use of heavy machinery and power tools, construction sites can be particularly dangerous. This is why it is essential that employers maintain safe working conditions. When safety issues arise, employees may become injured and unable to work. If this has happened to you or a loved one, it is worth speaking with a Chicago construction accident lawyer at McHargue & Jones, LLC.
An experienced attorney can tell you whether or not you have grounds to seek compensation through a suit or workers' compensation claim. We accept cases on a contingency fee arrangement, so you do not have to pay us unless we win on your behalf.
To discuss your construction accident case with a lawyer today, contact our personal injury law firm at (312) 487-2461.
Common Causes of Construction Accidents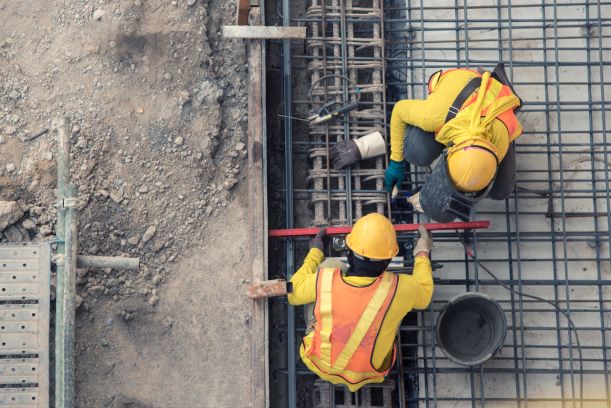 Many factors go into maintaining a safe working environment; but, it is ultimately the responsibility of your employer to ensure that the construction site is secure. With heavy trucks coming and going, and with the frequent use of dangerous or toxic substances, it is of the utmost importance that employers remain vigilant when it comes to safety.
A construction accident may result from:
Unreasonable working schedules and shifts
Improper or insufficient training
Incorrect usage of toxic or dangerous chemicals and substances
Failing to adhere to safety guidelines
Defective or malfunctioning equipment
Improperly maintained construction sites
Falling objects
Falls from heights or scaffolding
With so may different situations that can result in an injury, it can be difficult to determine how to proceed with your claim. An experienced lawyer can help you identify who is responsible for the damages you have incurred, such as your employer, the manufacturer of a defective product, the general contractor, or potentially another subcontractor or vendor on the job site. It is important to seek legal help as soon as possible to allow for sufficient time to identify all responsible parties. Recovering from a construction-related injury is challenging enough, but by seeking compensation, you can hold the responsible party accountable.
Construction Companies' Duties and Responsibility to Uphold Safety Regulations
Construction companies have a duty to their employees to provide a safe work environment and manage any legal safety regulations.
One organization that regulates the construction industry is the Occupational Safety and Health Administration (OSHA). In the state of Illinois, OSHA regulations are administered by the Illinois Department of Labor. There are also smaller organizations the regulate specific sects of the construction industry. Construction companies are legally obligated to follow the regulations established by these organizations and ensure their worksites are compliant.
In general, the responsibilities of construction companies include:
Providing proper safety equipment
Conducting thorough and up-to-date training
Informing employees of legal safety regulations
Conducting maintenance inspections
Responding to safety concerns
Preventing common construction accidents
Keeping a worksite clean, clear, and safe
Although supervisors and construction company executives hold a significant portion of the responsibility of maintaining safety on their worksites, there are other parties who could be liable in the event of an accident. A construction site may have an appointed safety officer who is responsible for overseeing the work area and ensuring compliance with legal regulations. Any negligence on the part of a safety officer could result in an accident. It is the duty of everyone on a construction site to maintain a safe work environment.
Call
(312) 487-2461

for a Free Consultation

At McHargue & Jones, LLC, we know how stressful it is to deal with a workplace injury. Our Chicago construction accident lawyers have been handling these types of cases since 2000. With nearly 20 years of experience behind us, we know how these cases are handled in Illinois. We are prepared to put that knowledge to work for you. When you need an advocate fighting to get you the compensation you deserve, call us.

Our entire office is fluent in Spanish and offers free case evaluations. Call one of our construction accident lawyers in Chicago today at (312) 487-2461.