Chicago Machinery Accident Attorneys
Protecting Your Rights & Fighting for Your Compensation
Heavy machinery can be dangerous, especially if it is not adequately maintained or if operators are not properly trained. Unfortunately, thousands of people are injured every year in machinery-related accidents. If this has happened to you or a loved one, you may have grounds to file a personal injury or workers' compensation claim. Our machinery accident lawyers in Chicago have been handling these types of cases for nearly 20 years, and we can put that knowledge and experience to work for you.
Were you injured in a machinery accident? Call our Chicago workers' compensation attorneys at (312) 487-2461 to discuss your claim in a free consultation.
What Causes Industrial Accidents?
There are a wide variety of situations that may result in a machinery accident. Industrial accidents can result from any factors that cause defects, malfunctions, or the incorrect operation of machinery. When they happen, they have the potential to be extremely severe, and injuries can lead to extended time off of work and, in extreme cases, permanent disability or death.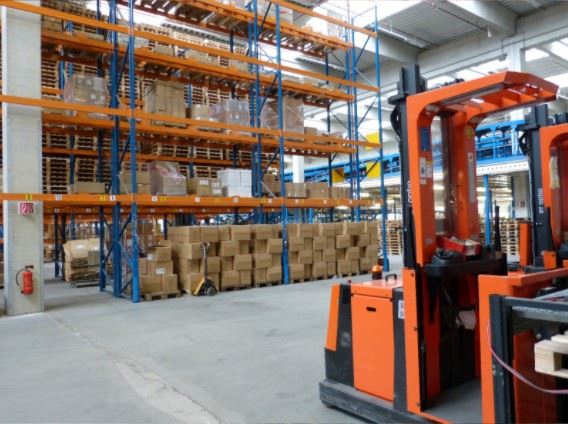 Machinery accidents often result from:
Defective parts and products
Malfunctioning devices
Error on the part of the operator
Improper training
Failing to adhere to safety rules and guidelines
Unreasonable work schedules that result in operator fatigue
Negligence on the part of the employer or manufacturer
There are many different parties that are responsible for the production, maintenance, and operation of machinery in an industrial setting. Designers, manufacturers, and retailers are responsible for creating functional products. Installation companies and repairmen are responsible for making sure a piece of machinery is continually operating properly.
Employers are responsible for complying with safety regulations and ensuring their workers have the proper training for safe machinery operations. Additionally, regulatory agencies may be responsible for overseeing the safety of a workplace and addressing any inadequacies. In the event of an industrial accident, it's possible that multiple parties could be liable for damages. With so much at stake, it's important to act quickly wen an accident occurs and secure an experienced lawyer to protect your best interests.
Who is Most at Risk?
Much of the equipment used on construction sites requires a skilled operator for use. In some cases, a constructor worker operates the equipment without the proper training and experience. There are a few industries that utilize heavy and dangerous equipment above others:
Road construction

Bridge construction

Utility companies

State & local government operations

Specialty trades
These workers are often running machines and moving parts that put them at great risk.
What Types of Machines Most Commonly Cause Injuries?
While most machines are not dangerous if properly maintained, there are some that are inherently more dangerous if proper safety precautions aren't taken. The following machines are some of the most likely to cause issues:
Heavy construction equipment including backhoes, bulldozers, dump trucks, cranes etc.
Farming or harvesting equipment including combines, cherry pickers, etc.
Industrial or factory equipment, particularly in manufacturing plants
Warehouse machinery including forklifts, cranes, etc.
Injuries Commonly Sustained in Machinery Accidents
Because machinery accident cases can encapsulate a variety of different situations, there are many different types of injuries that may result from a machinery accident.
The injuries sustained in a machinery accident are commonly catastrophic. Catastrophic injuries may include traumatic brain injuries (TBI), spinal cord injuries, paralysis, or any injury that causes a permanent, detrimental effect on the injury victim.
Industrial machine accidents can result in injuries such as:
Broken bones and fractures
Traumatic brain injuries (TBI)
Spinal cord injuries
Paralysis
Amputation
Prevention of Industrial Accidents
Construction and manufacturing companies are responsible for maintaining a safe working environment for their workers. So how can industrial accidents be prevented in the workplace?
Ensuring machines receive regular and thorough maintenance
Giving all workers proper training on how to use and exercise proper caution around industrial machinery and equipment
Posting safety warnings and reminders throughout the work area
Encouraging workers to use caution and not take shortcuts in order to save time or up their performance
Teaching workers to communicate consistently and clearly with their co-workers, especially when operating heavy machinery together
Call
(312) 487-2461

to Learn if You Are Eligible for Compensation

Many people do not seek legal representation in their workers' compensation cases because they believe they cannot afford a lawyer. This is just not the case. At McHargue & Jones, LLC, we charge no fees unless we win your case. This means we work on a contingency fee basis. We also offer our clients free case evaluations.

With nearly two decades of experience behind us, we believe in forming strong, positive relationships with our clients and fighting for the maximum compensation they deserve. Also, we do speak Spanish fluently!

Injured in an industrial machine accident in Illinois? To discuss your case with one of our machinery accident lawyers in Chicago, contact us at (312) 487-2461.