Illinois Workers' Comp Appeals Process
Helping You Appeal a Denied Workers' Comp Claim
The Chicago workers' comp appeals lawyers McHargue & Jones, LLC can help you explore your options after your workers' compensation claim has been denied. Depending on the situation, we will be able to represent you throughout an appeals process that involves the Illinois Workers' Compensation Commission (IWCC). Our goal from the start to the end of your case will be to get you as many benefits and/or as large of a settlement amount as possible. You've been through enough after a workplace accident. Leave the legal battle ahead up to us.
We fight for you! Call (312) 487-2461 or contact us online.
How to Appeal a Workers' Comp Denial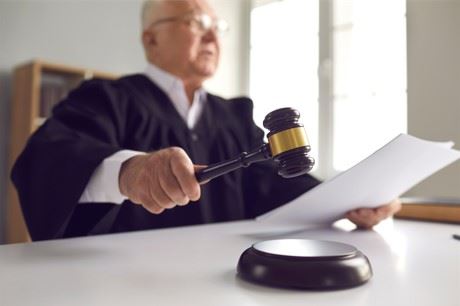 ​Not all denied workers' comp cases involve an appeal to the IWCC. Many cases can be resolved by challenging the denial directly with the insurance company with an appeal letter prepared by a lawyer. When the insurer will not budge or uses an unlawful or incorrect reason to deny your claim, appealing to the IWCC and using an arbitrator becomes necessary. The arbitrator will review all details of the case and decide to back it or side with the insurance company's decision to deny it.
If the arbitrator still denies your case, then you can appeal their decision with these three steps:
Petition for Review
Within 30 days of your claim being denied by an arbitrator, you will need to file a Petition for Review with the IWCC. Because the timeline is usually strictly set on 30 days, we cannot emphasize enough how important it is to talk with our attorneys as soon as possible after first learning about your claim's denial. Dial (312) 487-2461 right now if you need our help.
IWCC Review Process
Three IWCC commissioners will review your petition again to see if the arbitrator made a legal error or a logical mistake that affected the outcome of your case. You should receive a notice within several business days after your petition is received. This new notice will have a hearing date.
IWCC Hearing Process
During the IWCC hearing, you will present a written argument to the Commission and then have up to 10 minutes to present an oral argument. Any opposition present – the insurance company and the arbitrator, most likely – will have the same opportunities. If you have our attorneys on your side, we can create the written argument for you and argue before the Commission on your behalf.
The last step of appealing a workers' compensation denial that goes through arbitration is awaiting the IWCC's answer. You might have to wait up to 60 days before you hear if your case was approved by the IWCC or if the denial stands. When the denial is upheld, further appeals are possible but extremely difficult, as they could involve the Illinois Supreme Court.
Can You Reopen a Workers' Comp Case in Illinois?
The end of your workers' compensation case is not the end of your work-related injuries, of course. Unfortunately, for many people, the injuries they suffered while working can continue to worsen, even after they received workers' comp benefits or a settlement. If this happens, then there's a chance the case could be reopened.
In Illinois, you can attempt to reopen your workers' comp case within 30 months after receiving a settlement. The process is difficult and not guaranteed, though. Oftentimes, when you sign a settlement agreement, there will be a clause that explicitly says the case cannot be reopened under any circumstances. We can help you understand and navigate your options.
How Many Times Can You Appeal a Workers' Comp Case?
If you believe that you have received an unfair settlement or have been unfairly denied workers' compensation benefits, you may appeal the decision several times, each time taking your case to a different court including the Workers' Compensation Commission, the Illinois Circuit Court, Appellate Court, and even the Illinois Supreme Court. However, just because you appeal your case multiple times, that does not ensure that you will receive a higher settlement, or that your claim will be accepted.
Improve Your Chance of a Successful Workers' Comp Appeal
By filing a workers' comp appeal on your own, you may make the same mistakes that led to the denial in the first place. However, by hiring a workers' compensation attorney to handle your appeal, you gain the advantage of an experienced legal counsel who knows the Illinois workers' comp system in and out.
The team at McHargue & Jones, LLC has helped injured workers from all across Chicago receive the workers; comp benefits they deserve, even after their claim was denied.
Please call (312) 487-2461 or fill out an online contact form if you need the assistance of our attorneys with your denied or complicated workers' comp case.